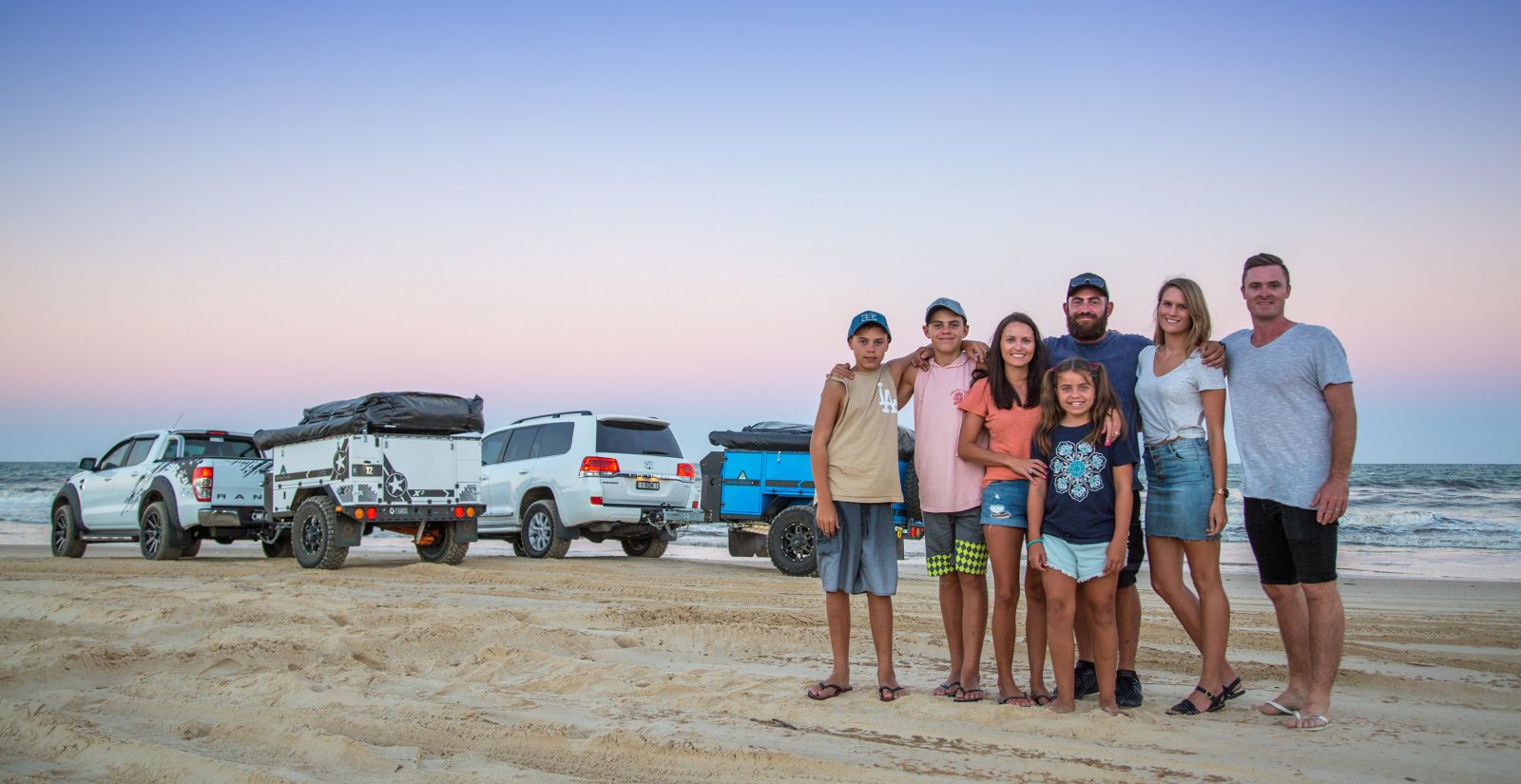 Patriot Supply is the camping accessories, apparel and merchandise arm of Patriot Campers, and was born out of necessity for the Montesalvo family, as they found that they needed to tailor their gear to suit their extreme family adventures, which you can view on Patriot Games (https://www.youtube.com/patriotgames).
Today, Patriot Supply sources the best quality gear, which includes gear that the family trusts through their affiliations and also gear they design themselves under the brands Patriot Campers and PCOR. All gear that is for sale through Patriot Supply has been tried and tested by the Patriot Games crew, and is tough enough to withstand a Patriot-Games-Worthy adventure.
Today, Patriot Campers is privileged to provide outstanding camping experiences to thousands of customers around the world. Our luxury camper trailers feature the latest in design technology and industry leading materials, for a superior finish and long lasting durability. To achieve this, Patriot Campers stands by a set of Core Values and a stringent Quality Policy.
Our core values of Customer Experience, Innovation, Culture, Quality and Integrity.
Customer Experience means creating an experience for our customers that their investment deserves.
Innovation means always striving to be an industry leader in engineering and innovation for off road products.
Culture means inspiring people with ambition, skill and pride. We value our employees through training, professional development and by promoting a team culture within the business, so we can all strive to succeed.
Quality means building confidence in our customers to take our product anywhere. Patriot Campers produces high-quality trailers that comply with superior, world-class quality standards.
Integrity means that we are what we do, not what we 'say' we'll do. Our philosophy is to establish trusted relationships with our suppliers, stakeholders, customers and legislative entities.
VISIT OUR OTHER BRANDS